$200 Smith & Edwards Gift Card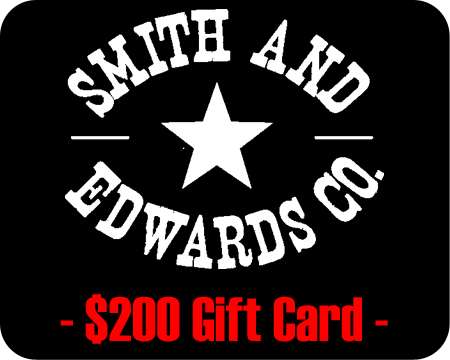 Redeemable in-store and online.
Buy the perfect gift for the Hunter, Shooter, Camper, Hiker, Cowgirl, Cowboy, Fisherman, Water-skier, Horseman, Climber and more in your life. Smith & Edwards gift cards never expire or make you jump through a bunch of hoops to use! Gift Cards are non-refundable.
Product Details
Product Weight: 0.01 LB
Shipping Dimensions: 2.12" x 3.37" x 0.01"
ADDITIONAL INFORMATION
$200 Gift Certificate redeemable at Smith and Edwards in Farr West or West Jordan, Utah. Gift cards are now usable for online purchases.
Purchase online for in-store pickup or we'll send them to your doorstep. Watch your email for a tracking number so it gets to your special someone with no worry. Gift cards must be signed for at time of delivery.