Game Care & Mounting Kits
Silently stalking your prey, masking your scent and tracking diligently paid off... now the fun part. Smith and Edwards has everything you need every step of the way. From bone saws, hoist kits, and quartering bags, to dehydrators, jerky rubs and more. Congratulations on a successful hunt.
Categories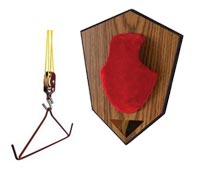 All the essentials for field dressing, carrying, hoisting, and quartering meat after a successful hunt. We also carry mounting kits for bucks and turkeys.
View Products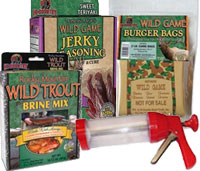 Share the satisfaction of your elk or deer with family and friends from your freezer! All you need to process your meat is right here. Do you like jerky? Find your best jerky seasonings and jerky guns to do that right here. Do you prefer burgers? No problem, you can do that too with these burger presses and bags. From flavorings to grinders, bags to store and grills to cook, find all you need to make the most of your game right here.
Looking for good knives to use processing meat? Click here for field dressing tools & knives. And, if you're looking for jerky already done for you, click here to shop pouches of jerky & sausages!
View Products
Products