Food Coloring & Sprinkles
If you're into cake decorating, you know that appearance is everything! Shop our selection of food coloring and decorations that will take your desserts from hum-drum to wa-hoo!
Food coloring is for so much more than just cake decorating! It's one of the simplest ways to make your meals fun and memorable. Whether it's coloring your mashed potatoes green for St. Patricks Day, your breadsticks orange for Halloween, or your pancakes purple for Easter, changing the color of your foods really makes a statement. It breaks the monotony of the daily routine and, especially for kids, creates memories that will last. They may not remember what they got that Valentine's Day, but they will remember the red heart shaped rolls! For more creative ways to entertain with food, try new flavors! Look here for some enticing extracts you can really get excited about!
Categories
Products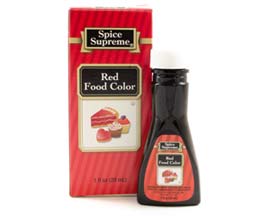 Number: GEL30989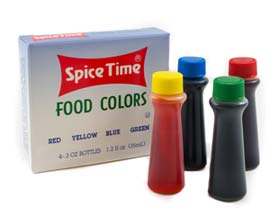 Number: GEL30994