Categories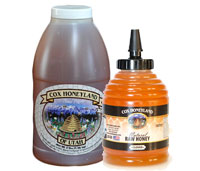 We're proud to carry Utah honey here at Smith & Edwards! Cox Honeyland is based in Logan, Utah, and we've carried this Cache Valley brand for over 20 years. Discover the yummy flavors of creamed honey like vanilla, cherry coconut, and raspberry in little tubs perfect for toast or desserts. You can even use honey in facial scrubs and some say it helps their allergies! Click here for more about Cox Honeyland and home uses for this wonderful honey!
View Products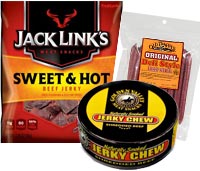 Going hunting or camping, you've gotta have your snacks. And jerky or sausages are perfect! Pick from great brands like Old Trapper, Old Wisconsin, Jack Links, Hi-Country, Oberto, and Golden Valley Natural and in all the best flavors too. Find different size bags for different occasions, from hunting, to just snacking in the office. Check out the wide variety of packs of jerky and sausages and choose your favorite.
View Products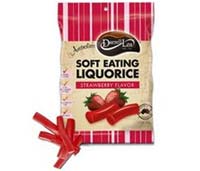 There's always a longing for that penny candy that you can't seem to find in stores anymore. This season at Smith & Edwards, you can get the hard-to-find candy and specialty treats you've been wishing for!
The sweet taste of old-fashioned hard candy, the chewy sweetness of Haribo Gold-Bears and Tootsie Roll Frooties, the rich and dark taste of Australian licorice or Cacao Flicks... we've got the sweets you're hankering for. (At great prices, too!) We'll pack your goodies with care and send them to your doorstep - or come pick them up in-store - for a sweet treat.

Our expert on old-fashioned and hard-to-find candy, Jean keeps our candy barrels filled to the brim. Her secret to buying candy? Don't play favorites! Every flavor and texture is someone's prized treat.
JEAN DIMICK

Candy Buyer
View Products
Products