Optics
What good does it do to go shooting if you can't see what you're shooting at? You've gotta have your gun scopes and binoculars handy and in good condition to help you out! Find your best scope and binocular gear here, from cases and covers, to the convenient bino-systems, to keep your eye on your target.
Categories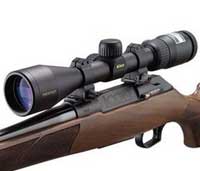 Have no doubt whatsoever about dialing in that buck, bear, or stag in your crosshairs. Smith and Edwards can help you do this with scopes & accessories from Vortex, Leupold, Redfield, Nikon, Simmons and more!
View Products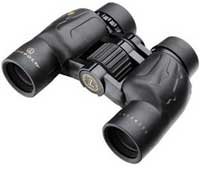 Increase your visual prowess with a new pair of binoculars! Spot that elk or mule deer from hundreds of yards away. Not on a hunting trip? Keep binoculars on hand or in your Jeep. Lepidopterists, ornithologists, and surveyors can rely on these great optics. Whether you're chasing butterflies, storms, or trophy bucks, you can always use another set of eyes.
View Products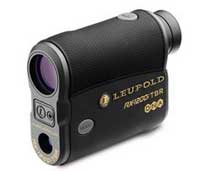 Expect to know accurately how far away that buck or elk is. On the other hand, if you want to sight in a scope more quickly with less ammo spent, snag one of our boresighters. The best brands from Bushnell, Leupold, Redfield, Vortex Optics, and Simmons.
View Products
Products